Home / The Missing: The Great War Tour
The Missing: The Great War Tour
This title is a part of the series
The Great War Tour Series
Few Canadians know that 20,000 Canadian soldiers killed in the Great War are still missing. Some lie in unnamed graves others vanished on battlefields in France and Belgium. Norm Christie reveals why so many men disappeared. He solves a 90 year old mystery finding 44 men lost at the Battle of Vimy Ridge.
---
Related Titles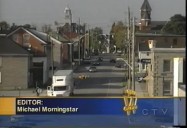 Finding Private Foster (W5)
CTV
CTV021
A high school teacher tries to bring new life to memories of the First World War. Teacher Blake...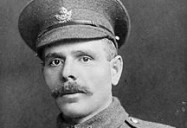 Konowal: The Man Behind the Medal
Guerrilla Films
GF0004
The narrative follows the life of Filip Konowal, the only Ukrainian Canadian to receive the...