Home / The Vimy Pilgrimage: The Great War Tour
The Vimy Pilgrimage: The Great War Tour
This title is a part of the series
The Great War Tour Series
Norm Christie reveals the extraordinary story of the largest peacetime armada in Canadian history – the spectacular 1936 Vimy Pilgrimage to Europe - to honor the 60,000 dead of the Great War - and to unveil Canada's magnificent war memorial at Vimy Ridge.

No content found.

No content found.
---
Related Titles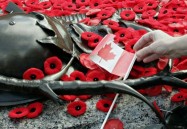 Voices Of Courage
VOICES OF COURAGE, a CTV Remembrance Day special featuring four veterans and their personal...
CTV
CTV485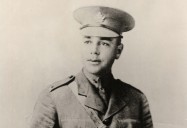 Stories of Courage
Learn about stories of courage from those who lived and died in the World Wars that shaped our...
Sound Venture
SVP399