Home / A Lot Of Hot Air: The Mooh Brothers
A Lot Of Hot Air: The Mooh Brothers

This item is only available for Canadian orders.
This title is a part of the series
The Mooh Brothers (Season One)
Haley is picking buttercups for Matilda, who turns out to be allergic to them. The Moohs load sacks of flour at the mill, until Wilton gets a better idea. Haley gets Matilda chocolates, but Conley eats them all. Wilton has built a hot air balloon to transport their flour, enlisting Roscoe and Bosco to fly them down to the bakery. Haley and Matilda cozy up to each other without Conley to interfere. The crows return with a check from the bakery, and a cake for everyone to enjoy.
---
Related Titles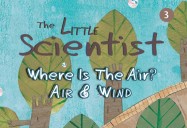 Where Is The Air?: Air & Wind
Film Ideas
FI0003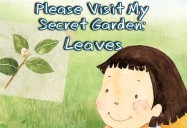 Please Visit My Secret Garden: Leaves
Film Ideas
FI0006