Home / Terrace: DocJam Series
Terrace: DocJam Series
This title is a part of the series
DocJam Series
In Terrace, British Columbia, a rich history exists that goes back to when Aboriginal peoples lived on the land. In this episode, we will learn about the city's Aboriginal roots, but also how a settler named George Little put the area on the map in the early 1910's. We willl also see how the railway has a huge importance to the city, as it not only facilitates transport in the area, but links the entire country together.
---
Related Titles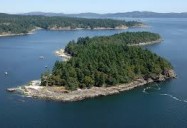 Gulf Islands National Park: A Park For All Seasons Series
Blue Ant Media
BAM020
Gulf Islands National Park is a fragmented structure, stitched together from a series of islands...