Home / Pierre Trudeau: A Canadian Affair
Pierre Trudeau: A Canadian Affair
This video biography of one of Canada's most colourful and controversial Prime Ministers, includes rare footage of his family life. It traces his life, his career, his successes and his heartbreaks through archival footage, and interviews with his political contemporaries and friends.
---
Related Titles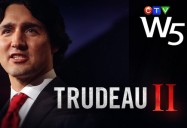 Trudeau II: W5
CTV
CTV642
From growing up on Parliament Hill to his pursuit to get back, W5 explores the life and politics of...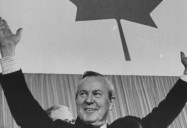 Conversations with Lester B. Pearson
CTV
CTV636
This program includes interview footage with Lester B. Pearson as he discusses his experience as...