Home / New Zealand - Parts 1 & 2: W5
New Zealand - Parts 1 & 2: W5
This episode of the television series W5 looks at the economy of New Zealand. A massive restructuring has been taking place over the last few years in response to a looming economic crisis. Some of the effects have been a partial dismantling of the social safety net and the end of agricultural subsidies. Eric Malling re-visits New Zealand to see how the country is faring following drastic economic reform in the 1980's. The program is a follow-up on Malling's hotly debated 1993 report on how New Zealand dealt with its public debt and deficit crisis. Malling examines New Zealand today, a country that went from boom to bust and is climbing back to economic success after learning the hard way about the perils of public debt. Scrambling to borrow money, New Zealand ran out of credit in 1984. Now, the country is back on track; as other nations face the same problems, they are studying how New Zealand coped.
---
Related Titles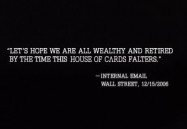 House of Cards: America's Mortgage Meltdown
Films Media Group
393923
What better way to understand a financial disaster than to meet the kind of people who created it...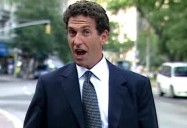 The Empty ATM: Inside Argentina's Broken Economy
Films Media Group
393532
In December 2001, the Argentine government defaulted on $155 billion in public debt. This Wide...