Home / Caution to the Wind (W5)
Caution to the Wind (W5)
Ontario Energy Minister George Smitherman is all smiles at the opening ceremony of the Melancthon EcoPower Centre, near Orangeville. With133 gleaming white turbines, standing 80 meters tall and poised to generate enough energy for 52,000 homes, this is the largest wind farm in Canada -- and a symbol of Ontario's commitment to green energy. But opposition to wind farms is growing across Canada. Critics want tougher rules governing how close turbines may be built to people's homes. Some provinces do set noise limits. And in Ontario, that usually means municipalities require turbines be 400 meters away. That's three times closer than the buffer zone being recommended by health experts at France's National Academy of Medicine.
---
Related Titles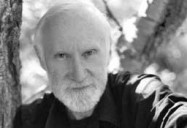 Donald A. Pettit: DocJam Series
Canazwest
CPI005
Donald A. Pettit is a photographer who works in Dawson Creek. He is incredibly knowledgeable with...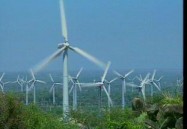 Cauldron Earth
Films Media Group
393630
Students investigating the latest advances in technology and manufacturing should understand the...