Home / Quest For A Cure: Going to Risky Lengths to Treat MS (W5)
Quest For A Cure: Going to Risky Lengths to Treat MS (W5)
Catalogue Number:
CTV431
Producer:
CTV
Subject:
Health and Medicine
Language:
English
Grade Level:
9 - 12, Post Secondary
Country Of Origin:
Canada
Copyright Year
: 2009
Running Time:
23
Every day in Canada, three more people are diagnosed with MS. The symptoms are debilitating, leading to disability and in the worst cases, early death. That's why increasingly desperate patients are turning to unproven but promising treatments here and abroad in an effort to halt the disease in its tracks -- or even cure it.
---
Related Titles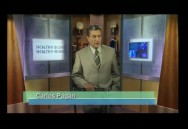 Aspects of MS
Films Media Group
393558
While the cause of multiple sclerosis remains unknown, knowledge of how MS attacks the body is...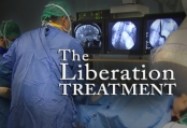 The Liberation Treatment: A Whole New Approach to MS (W5)
CTV
CTV453
Amid the centuries-old castles of the ancient city of Ferrara is a doctor who has come upon an...