Home / Leave it to Bieber (W5)
Leave it to Bieber (W5)
Catalogue Number:
CTV458
Producer:
CTV
Subject:
Character Education
Language:
English
Grade Level:
6 - 8, 9 - 12
Country Of Origin:
Canada
Copyright Year
: 2010
Running Time:
20
Justin Bieber's the hottest thing in music and an idol for millions of teenaged girls. Not only that, he got his start his way, by posting home videos of himself busking on the streets of his hometown on the Internet. And that led to discovery and stardom. W5 tells his story.
---
Related Titles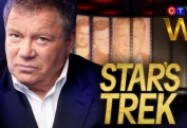 Star's Trek: W5
CTV
CTV549
While the swaggering, swashbuckling Captain James T. Kirk was the role that defined him, William...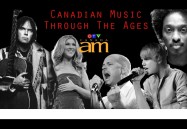 Canadian Music Through The Ages: Canada AM
CTV
CTV511
In celebration of the 2011 Juno Awards, Canada AM takes a look at the last 40 years of Canadian...