Home / The Leading Man: A Candid Chat With Paul Gross: W5
The Leading Man: A Candid Chat With Paul Gross: W5
Catalogue Number:
CTV462
Producer:
CTV
Subject:
Arts
,
Biography
,
Documentary
,
Drama
Language:
English
Grade Level:
9 - 12, Post Secondary
Country Of Origin:
Canada
Copyright Year
: 2010
Running Time:
20
Nobody could ever accuse Paul Gross of resting on his laurels. Whether it's acting, writing, directing or producing on the stage and screen, he always seems to have a project on the go -- sometimes two or three at the same time. "Due South," "Slings and Arrows," "Chasing Rainbows," "Men with Brooms" and "Passchendaele" are just a handful of the movies and TV series that have made him one of the most recognizable names in Canadian showbiz.
---
Related Titles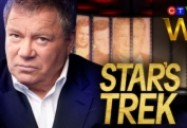 Star's Trek: W5
CTV
CTV549
While the swaggering, swashbuckling Captain James T. Kirk was the role that defined him, William...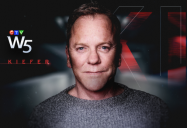 Kiefer: W5
CTV
CTV740
W5's Sandie Rinaldo sits down with Canadian Hollywood star Kiefer Sutherland to talk about his new...