Home / Man's Best Friend: Providing Clues to Cancer Mystery - Update (W5)
Man's Best Friend: Providing Clues to Cancer Mystery - Update (W5)
Better nutrition, hygiene and preventive medical care mean that most of us are living longer. But as we age, we are more likely to fall victim to cancer. In fact, the World Health Organization predicts cancer will become the world's number one killer by 2010. So researchers everywhere are scrambling to find new ways of diagnosing, treating and, ultimately, finding a cure for this deadly disease. At the Ontario Veterinary College -- part of the University of Guelph and one of the top centres for training veterinarians and treating animals in the world -- experts are exploring new ways of looking at cancer in humans by comparing its effect on domestic pets.
---
Related Titles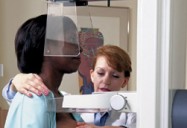 Cancer Video Clips: Health News & Interviews
Films Media Group
393335
This collection of 20 video clips takes a close look at breast cancer, skin cancer, and general...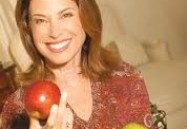 Health Facts & Tips with Dr. Marla Shapiro (Vol. 1)
CTV
CTV532
Hosted by Dr. Marla Shapiro, MDCM CCFP MHSc FRCP(C) Shapiro is a family physician and the Health...