Home / The Grandson Scam (W5)
The Grandson Scam (W5)
Catalogue Number:
CTV487
Producer:
CTV
Subject:
Social Issues
Language:
English
Grade Level:
Post Secondary, Adult
Country Of Origin:
Canada
Copyright Year
: 2010
Running Time:
20
Scores of elderly people across Canada and the U.S. have been cruelly duped by a network of crooks stealing their hard-earned savings -- and the scheme is still continuing. Fraudsters posing as grandchildren are phoning seniors and convincing them they need help with money, in what police call The Grandson Scam.
---
Related Titles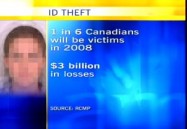 Fraud Series (Canada AM)
CTV
CTV404
Gary Ford, author of 'The Canadian Guide to Protecting Yourself from Identity Theft' takes us...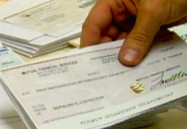 Cheque Fraud: A New Twist On An Old Con (W5)
CTV
CTV429
A new twist on an old con. Thousands were told they'd won a lottery, but had to pay fees in order...