Home / Craig Oliver: Confessions of a Newshound
Craig Oliver: Confessions of a Newshound
Craig Oliver, CTV's chief political correspondent, talks with Lloyd Robertson about his five decades of life in journalism. His tumultuous childhood in Prince Rupert taught him to be self-sufficient. He started life in the news business as a CBC radio announcer on the west coast, then moved to CBC TV in Regina covering the Medicare debates, getting to know John Diefenbaker, and canoeing remote waters with Pierre Trudeau. He discusses his interviewing strategies and how he connected with politicians in Washington and Ottawa, and he was praised by Trudeau for his lack of pretension. In later years, he has learned to cope with a visual disability, and when looking back on his career in journalism he has "no apologies and no regrets". He is truly an icon in Canadian media journalism, and his memoir, "Oliver's Twist" details an extraordinary life.
---
Related Titles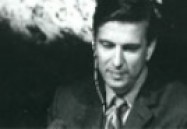 Lloyd Robertson: And That's the Kind of Life It's Been
CTV
CTV519
After 60 years in broadcasting and 35 years at CTV, Canada's most-trusted news anchor Lloyd...