Home / Overview Of The War of 1812 (Canada AM)
Overview Of The War of 1812 (Canada AM)
200 years ago on June 18th, 1812, President James Madison and the United States Congress declared war on Great Britain. Battles raged throughout the continent for over two years before peace was negotiated. To mark this bicentennial, CTV's Canada AM spent the day at historic Fort George in Niagara-on-the-Lake. The various segments will give students a brief overview of the life and times of officers; the role of First Nations people; the role of Laura Secord; and the importance of the War of 1812 in Canada's history.
Segments include:
Introduction
The Importance of the War of 1812
Role of First Nations in 1812
Laura Secord's role in 1812
Food for officers at Fort George
Fashion during the War of 1812
---
Related Titles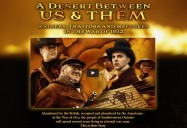 A Desert Between Us & Them: Raiders, Traitors and Refugees in...
The Living History Multimedia Association
LIV009
Abandoned by the British, occupied and plundered by the Americans - in the War of 1812, the...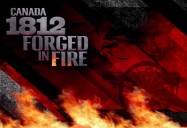 Canada 1812: Forged in Fire (English Version)
Blue Ant Media
BAM000
Canadians say the Americans were trying to take over Canada. Americans say they were trying to...