Home / A New Approach: W5
A New Approach: W5
In the past three seasons, W5 has been reporting about the crisis of violence in Canadian long-term care homes. Research found that the violence and murders often involve residents with dementia who didn't even know what they were doing.
The prospect of this crisis growing in magnitude is very real, as an increasing number of Canadians are diagnosed with dementia. That number is expected to nearly double to 1.4 million in 2031, according to estimates provided the Alzheimer's Society of Canada.
A long-term care home in Saskatoon is offering a unique approach for residents suffering with dementia.
---
Related Titles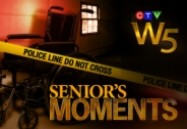 Senior's Moments (W5)
CTV
CTV548
A W5 investigation discovered that the rate of assault in long-term care is four times higher than...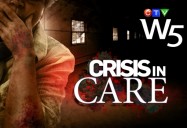 Crisis In Care (W5)
CTV
CTV583
A family fights for justice after 68-year-old Frank Piccolo was brutally attacked by a fellow...