Home / Gordie's Comeback: W5
Gordie's Comeback: W5
Catalogue Number:
CTV661
Producer:
CTV
Subject:
Health and Medicine
,
Medicine
,
Science
,
Sports
Language:
English
Grade Level:
9 - 12, Post Secondary
Country Of Origin:
Canada
Copyright Year
: 2015
Running Time:
40:00
Closed Captions:
Yes
It's a question that has captivated sports fans and scientists. Did a radical stem cell treatment help Gordie Howe recover from a stroke that left him paralyzed on his right side and almost ended his life last year? A W5 documentary crew teamed up with a top Canadian scientist to find out - taking cameras inside the San Diego company that made Gordie's stem cells and the Mexican clinic where he received treatment.
Gordie had a haemorrhagic stroke Oct. 26, 2014: a blood vessel burst in his brain, killing cells in the thalamus, an area of the brain that controls motor function. He was unable to move his right arm or leg and as he worsened - doctors had nothing to offer him and only recommended palliative care, his sons Murray and Marty Howe said in an interview with W5. With nothing to lose, they took him to the Santa Clarita clinic, run by Novastem, a company in Tijuana, Mexico to take part in an experimental stem cell study. A day after his treatment, he was up and walking.
---
Related Titles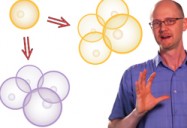 Stem Cells and Cellular Differentiation
Films Media Group
394524
That a tiny collection of cells can divide, multiply, and transform into the proper combination of...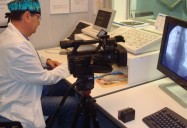 The Liberation Front (W5)
CTV
CTV474
2 DVD set includes: The Liberation Treatment: A Whole New Approach to MS (W5) Amid the...