Home / On Key: W5
On Key: W5
One of Canada's most notable music producers is opening up about his struggle with depression and his son's death, in hopes of shattering perceptions of shame often associated with mental health. W5's Avis Favaro sits down with legendary music producer Bob Ezrin. Ezrin's son David, was diagnosed with obsessive compulsive disorder and schizophrenia. David died of suicide in 2008. Like his father, David was a music composer and songwriter.
Ezrin says he hopes that by sharing his story, he can encourage other Canadians to share their own experiences to help dispel stigma. "My objective with this is just to encourage people not to feel that this some kind of weird thing that's going on inside of them or something of which they should be ashamed. You know, it's not our fault."
---
Related Titles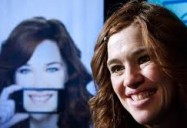 Let's Talk Day 2014
CTV
CTV614
As many as 1 in 5 Canadians will suffer from a mental illness in their lifetime and for many, that...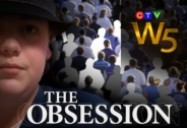 The Obsession (W5)
CTV
CTV552
We all have nagging worries - did I turn off the stove? Did I lock the door? But for Canadians with...