Home / In the Name of Science: W5
In the Name of Science: W5
A national council responsible for monitoring animal welfare in research laboratories is investigating hidden camera footage obtained by W5 that appears to show mistreatment of dogs, pigs and monkeys used for testing at a Montreal-based facility. Portions of the footage, which was shot by the Los Angeles-based animal rights group, Last Chance for Animals, that embedded a technician at ITR Laboratories Canada for four months, were shown to the Executive Director of the Canadian Council on Animal Care (CCAC), Louise Desjardins.
W5 goes beyond the disturbing video to consider why animal testing is used to develop drugs, medicine and consumer products.
W5 Extended - Inside Storybook Primate Sanctuary:
Daina Liepa of the Storybook Primate Sanctuary in Sunderland, Ontario, speaks with W5.
---
Related Titles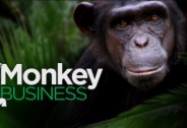 Monkey Business: W5
CTV
CTV537
Scientists believe chimpanzees hold the key to curing some of the diseases plaguing mankind. But...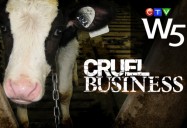 Cruel Business: W5
CTV
CTV628
W5 goes undercover with Mercy for Animals Canada to expose horrific conditions at a milk-fed veal...