Home / Nikolas Tesla: The Forgotten Genius
Nikolas Tesla: The Forgotten Genius

This item is only available for Canadian orders.
This title is a part of the series
Science Gossip! Series: Famous Scientists' Private Lives
Catalogue Number:
FI0034
Producer:
Film Ideas
Subject:
History
,
Science
Language:
English
Grade Level:
6 - 8, 9 - 12
Country Of Origin:
U.S.
Copyright Year
: 2014
Running Time:
7:00
Closed Captions:
Yes
Born in Croatia in 1856, Tesla was a forgotten contributor to some of the most important technological advances in modern times. A brilliant, hardworking student, he dropped out of Austrian Polytechnic before graduating. Thomas Edison was bringing an electrical revolution to the United States with his direct current power plants, and Tesla came to the US to work for him. When Westinghouse hired Tesla to develop an alternating current transformer for the Niagara Falls Power Commission, "The War of the Currents" was on. Tesla researched wireless power distribution, X-rays for medical use, radar, and vertical lift airplanes. He invented florescent lighting and developed the fore-runner of the radio, later patented by Marconi. Many of his inventions were not put into patent protection, and Tesla died in poverty in 1943.
---
Related Titles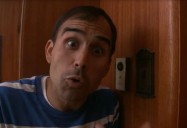 The Power of Electricity - Ep. 402: Planet Echo (Season 4)
Positive Productions Inc. and Media RendezVous Inc.
PE0402
ADVENTURE: Chuck and Andy set out to find the source of the electricity that powers our world...