Home / Once Upon Five Minutes of Time: The Prime Radicals (Season 2)
Once Upon Five Minutes of Time: The Prime Radicals (Season 2)

This item is only available for Canadian orders.
This title is a part of the series
The Prime Radicals Series (Season 2)
Catalogue Number:
GAP064
Producer:
GAPC Productions
Subject:
Mathematics
Language:
English
Grade Level:
PreK - 2, 3 - 5, 6 - 8
Country Of Origin:
Canada
Copyright Year
: 2013
Running Time:
15:00
Alanna and Kevin enter the noisy workshop and find an excited, hammer-waving Uncle Norm. He's tinkering with what could be a lopsided clock covered with weird wires and gizmos. Secretive at first, he finally admits that his "hush hush" invention is a time machine with a practical purpose: even with several alarm clocks, he's always late, especially in the morning. A machine that goes back in time may be his only way to finally get to those early appointments! Understanding more about "time management" machines ─ otherwise known as clocks ─ could help. Kevin knows someone who schedules lots of things everyday – a radio DJ. "This ya gottasee!"
The Gist: In this episode, both analogue and digital clocks are introduced as instruments for measuring time; and minutes and fractions of the hour are introduced as units for describing measurements of time. In the curriculum, children are asked to tell and write time to the quarter-hour, using demonstration digital and analogue clocks (e.g. "My clock shows the time recess will start [10:00], and my friend's clock shows the time recess will end [10:15]."). Children are also required to read time using analogue clocks, to the nearest five minutes, use digital clocks (e.g., 1:23 means twenty-three minutes after one o'clock), and represent time in 12-hour notation.
---
Related Titles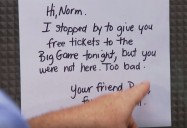 It's All About Time!: The Prime Radicals (Season 1)
GAPC Productions
GAP040
Poor Uncle Norm has missed out on free tickets to the big game! Why? He wasn't home in time to...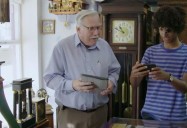 The Mystery of Times Change - Ep. 5: The Mystery Files (Season 2)
Apartment 11
APT026
E.B. meets with a clockmaker to fix his broken watch, and learns about the multiple ways humans...