Home / Neubergthal Village, MB; The Bible and a Plough (58/65)
Neubergthal Village, MB; The Bible and a Plough (58/65)
This title is a part of the series
HistoryLands Season 5 (13)
Neubergthal is less than one kilometre long, its main street is part of Highway 421 in southern Manitoba. Blink and youíll miss it if you're driving through. But if you stop the car and walk around, you'll discover a slice of living history. Neubergthal is a perfectly preserved Mennonite single street village much like a score of other communities built by European immigrants arriving from Europe in the 1870s to turn the Canadian Prairies into rich farming country. The other villages have now disappeared but Neubergthal is still redefining the true meaning of community.
---
Related Titles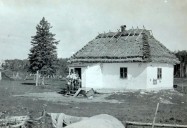 Eastern European Immigration Experiences: Journeys to Canada...
Past Perfect Productions
PPP004
Immigration between 1867 and 1914 resulted in an important period of population growth in Canada...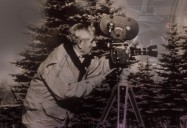 Otto's Obsession
Refuge 31 Films
R31006
Otto's Passion is the story of filmmaker Otto Klassen, one of Canada's most fascinating...