Home / The Boy Who Was Bullied
The Boy Who Was Bullied

This item is only available for Canadian orders.
At the turn of the century, in a rural corner of New Brunswick, a boy was born whose life and learning would lead him to revolutionize the nature of international law. This is the story of John Peters Humphrey, a disabled man who fought for global human rights and was the principal author of the Universal Declaration of Human Rights.
It is also the story of Abigail Godreau, a remarkable thirteen-year-old from the same small town as Humphrey, an ambassador for War Amps and an inspiration to her peers.
---
Related Titles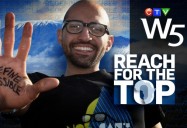 Reach For The Top: W5
CTV
CTV576
Getting to know an inspiration: Spencer West has no legs, but that didn't stop him from climbing...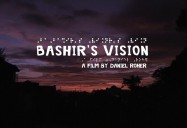 Bashir's Vision
Loud Roar Productions
LRP002
Bashir Ramathan throws real head snappers in a dusty boxing gym. At the crack of dawn, he's working...