Home / The Spirit of Sport
The Spirit of Sport

This item is only available for Canadian orders.
Told through the words of a diverse group of local amateur athletes, this four - part documentary series explores what sports can develop in people.
Sacred Space
The coarse feel of the rock face on the hands, the smell of the grass turf, the breeze of the wind while in motion all speak to the profound connection athletes have with their environment. In Michael Novak's book, The Joy of Sport, he refers to it as Sacred Space. Part 1 of the Spirit of Sport series is a short but important part in grounding us and the athletes in the place where the sport lives. In essence it highlights the importance of the physical space where any kind of serious play happens.
Ignorance
Ignorance is often used in a condescending way, but if you think about it as a lack of something that would be helpful - be it knowledge, skills, perseverance - then ignorance is something that we all strive to overcome. In sports more than many other areas in life, athletes face failure more often than not on the field and in practice. Part 2 is about making mistakes and striving to overcome them.
Discipline
Discipline, the dreaded word of every school kid. What if, however, it meant something more profound? What if discipline is not about punishment or repetition but about a way of doing something successfully? For athletes, discipline is at the core of developing excellence in their sport.
Life
It seems obvious how sports skills transfers into life skills, but with celebrity scandals and hooligan spectators, it must not be that easy to do. We should, however, be realistic. Sport is not life. Sports won't feed you, clothe you, or build a house. But you can learn a lot about life through playing sports. In the last section of this series, the athletes share some of their insights into what sports has given them.
---
Related Titles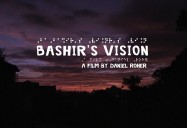 Bashir's Vision
Loud Roar Productions
LRP002
Bashir Ramathan throws real head snappers in a dusty boxing gym. At the crack of dawn, he's working...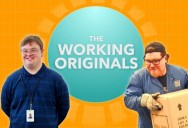 The Working Originals Series
Brandy Y Productions
BYP020
Follow the lives of ten individuals with intellectual disabilities as they share their journey to...