Home / A Sunday Kind of Love
A Sunday Kind of Love

This item is only available for Canadian orders.
Adam Loule is a struggling writer on the verge of giving it all up. His books have failed, he's broke and his girlfriend, Tracy, wants to move on. As he struggles to finish his last attempt at a novel, he falls for a smart beautiful woman named Emma who also goes by the name of Death. She offers him everlasting fame and a chance to take his place among the greats. Now Adam must decide if what he's dreamed about is worth dying for, and if the woman he truly loves is in the present or the hereafter.
---
Related Titles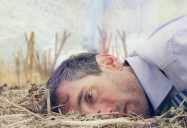 Man Running
Indiecan Entertainment Inc.
ICE053
A doctor runs in a grueling 24-hour, 100-mile ultramarathon over rugged mountain terrain as he...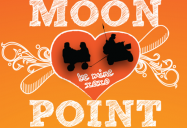 Moon Point
Indiecan Entertainment Inc.
ICE058
MOON POINT is the funny, quirky tale of Darryl Strozka, an ambitionless 24-year old who travels...