Home / An Afternoon with Alexandra Morton
An Afternoon with Alexandra Morton
We sat down with marine biologist Alexandra Morton in her backyard to discuss her life, her predictions for the future of salmon in British Columbia, and her thoughts on humanity. "Humanity itself could figure this out. We just need to look at the system, see it as perfect, and figure out how to fit in."
---
Related Titles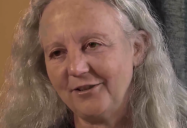 Why Salmon Are Sacred: Alexandra Morton - The Green Interview...
Paper Tiger
PT0043
This episode of The Green Interview features Alexandra Morton, a citizen scientist who has worked...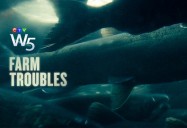 Farm Troubles: W5
CTV
CTV731
CTV's Peter Akman investigates the farming of Atlantic salmon in B.C., a fish whose very existence...