Home / The History of Treaties in Canada
The History of Treaties in Canada
From the Royal Proclamation of 1763 to the implementation on of the modern-day Algonquin land claim, The History of Treaties in Canada explores the history, application and legacy of these foundational legal documents and how they continue to shape and define the often strained relationships between First Nations and the Crown in Canada. Written and produced by award-winning Métis filmmaker Matt LeMay, this new video is a valuable resource for your History, Canadian Studies, Law, First Nations, Métis and Inuit Studies and Civics classes.

GUIDE


No content found.

No content found.
---
Related Titles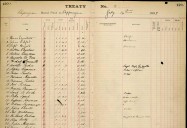 Learning About Treaties in Canada
Aboriginal people lived in Canada long before European settlers and explorers arrived here. They...
LeMay Media
LM0009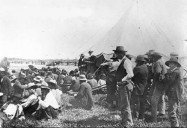 Treaties Recognition Playlist
Treaty Recognition Week was recently legislated by the Province of Ontario to provide recurring...
MCI804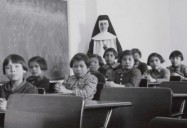 Truth and Reconciliation: The Legacy of Residential Schools in Canada
This program examines the history, legacy and current impacts of the Residential School experience...
LeMay Media
LM0007