Home / Important People in My Community
Important People in My Community
Important People in My Community opens with a pictorial review of some typical Canadian communities. From here, our two young hosts take your students on a field trip to visit various people they would find working in a community. We visit with a farmer, a dentist, a fireman, police officer, doctor, Canada Post worker, and a garbage collector. Each person describes their job and tells why it is vital to the community.

Students are also given health and safety tips from the various professionals. They discuss important safety tips such as when to call 911, don't play with matches, and staying away from open flames. Our dental hygienist gives a brief overview of correct brushing and flossing techniques. Our two hosts also learn the importance of taking an interest in your own community. They discuss being "responsible" and helping out when you can whether you do it by yourself or with a group of friends.
GUIDE
MORE RESOURCES



---
Related Titles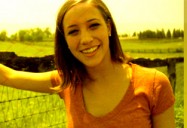 Community Character: Rules and Responsibilities
McIntyre Media Inc.
MCI058
As a citizen of a community, we all have rights and responsibilities. In this program, students...