Home / iCare Series
iCare Series
To preview the individual programs please click the links at the bottom of the page.
This 3-part series examines environmental and ecological initiatives undertaken by Canadian schools and school children. We filmed and interviewed students, teachers, parents, administrators, custodians and environmental experts about what they have done or what we can do to "make a difference" to ensure the long-term health and survival of our planet and its resources. The various segments have been produced to match the science curriculum of all provinces and territories. In addition, the programs cross over into other areas of the curriculum such as the arts, character education, social studies, aboriginal education, language arts and mathematics. Included with each program is a 52-page teacher's guide loaded with informative graphs and charts, stories, reproducible student worksheets and activities. By viewing each program in the series and using the activities in the teacher's guide, students will gain an excellent knowledge of scientific and social principles related to the environment, as well as equally important information about how they can make a difference.
Includes 3 programs - chaptered, teacher's guide, reproducible student worksheets, and video quiz.
3 DVDs, 20 minutes each.
GUIDE



"The series is well thought out and brings up many topics of interest." - Resource Links
---
Related Titles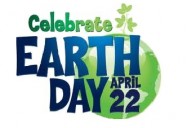 Earth Day: How Can I Help?
McIntyre Media Inc.
MCI067
In 1963, Senator Gaylord Nelson from the United States began to worry about our planet. He noted...