Home / Making Sense of Your Cents: Financial Literacy for Elementary Students
Making Sense of Your Cents: Financial Literacy for Elementary Students
Introduce your younger students to money and financial literacy! From a field trip in a Dollar Store to a visit to a bank to an interview with a volunteer organization, children will learn what money is, how it is earned, how to save, spend and share; and lots more.
GUIDE



---
Related Titles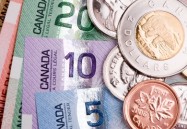 Loonies, Toonies, Credit & Debit: Financial Literacy for...
McIntyre Media Inc.
MCI051
In this financial literacy program, a concerned teacher stages a financial intervention for some of...