Home / Understanding Refugees in Canada
Understanding Refugees in Canada
Every day across the world people make the difficult decision to leave their home, families, possessions and connections with their local community and walk away to an uncertain and often frightening future elsewhere.
Refugees leave their homes and their country because they have no other choice. They are forced out by factors such as war, persecution, natural disasters, environmental crises and poverty. They may also leave because their government will not or cannot protect them from serious human rights abuses or meet their needs. Whatever the reason, refugees leave their homes because they fear for their own life or safety, or that of their family.
Many refugees leave their homes suddenly and are able to take very few if any of their possessions with them. Sometimes they face many days of travel, with little food and in fear of their lives. If they do get to safety, they then rely on the people living in the area they have fled to; these people often have few resources to share and may not welcome the new arrivals.
The issue of Human Rights is central to refugee status. People only become refugees because one or more of their basic human rights are abused.
Recently we have seen long lines of Syrian refugees trying to make their way to safer countries. Tens of thousands of people are crossing borders searching for a new home. Through these heart-breaking images, we have become much more aware of the difficulties of refugees fleeing Syria and other countries around the world.
In this video, students will begin to understand refugees in a historical context. We trace the reasons why the Quakers left England; the Irish Potato Famine; World War II refugees escaping the Nazi regime of Adolf Hitler; the "boat people" who escaped after the Vietnam War; the relocation of First Nations groups; and the recent Syrian refugee crisis. Students are also given information about basic human rights and the laws in place to ensure that all person's human rights are fundamentally protected.
GUIDE



---
Related Titles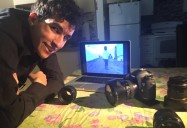 Hani's Journey: W5
CTV
CTV687
Refugees living in Canada like Hani are often inspired and stimulated, but also face many hardships...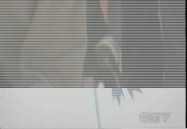 War Zone to School Zone
CTV
CTV108
Two students who have immigrated to Canada as refugees from Rwanda and Colombia describe how they...