Home / In My Parents' Basement (80 Minute Version)
In My Parents' Basement (80 Minute Version)

This item is only available for Canadian orders.
In My Parents' Basement is an award-winning documentary that explores with humour, depth and compassion the stories of three adult children who have returned to their parents' home to live. As we watch each of the subjects and their families grapple with living together. Future dreams, past failures and the present struggles of daily life are captured in close-up over a nine-month period of time.
In My Parents' Basement reflects a growing phenomenon in today's society, and as the documentary unravels, it becomes painfully clear that being a parent or a child is a lifelong calling that requires superhuman patience, compassion, and strength.
Please click here for the 55 minute version of this film.
---
Related Titles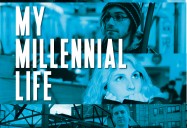 My Millennial Life (80 Minute Version)
Makin Movies Inc.
MJMM02
My Millennial Life is a provocative feature-length documentary about big dreams, crushing...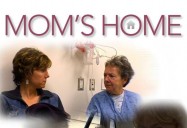 Mom's Home
Makin Movies Inc.
MJMM04
Nominated for two Gemini Awards – the Donald Brittain Award and Best Documentary Editing Award...