Home / Birth Mothers Never Forget (Ep. 1): Family Secrets Series
Birth Mothers Never Forget (Ep. 1): Family Secrets Series

This item is only available for Canadian orders.
This title is a part of the series
Family Secrets Series
This episode follows the story of a woman who as a teenager was forced to give up her first-born son for adoption. Still haunted by her decision thirty-six years later, she faces a roller coaster of emotions as her eldest daughter prepares for the birth of her first child.
---
Related Titles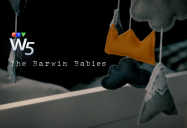 The Barwin Babies: W5
CTV
CTV756
W5's Avery Haines speaks to two young women whose lifelong belief that they were only children was...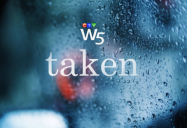 Taken: W5
CTV
CTV782
W5's Merella Fernandez sits down with Sharon Pedersen to hear the painful, confusing and traumatic...