Home / Beneficial Insects in Agriculture
Beneficial Insects in Agriculture

This item is only available for Canadian orders.
This Canadian production examines how insects are employed in agriculture for pest control and food production. Case studies include the innovative use of predatory insects to protect greenhouse food crops and bumble bees to deliver a beneficial spore to prevent grey mold on berries and the traditional use of honeybees in pollination and honey production.
Delivered in 3 short modules:
Module One: Pest Insect Control
Module Two: Fungi Control
Module Three: Honey Bees: Pollinators and Producers
GUIDE



---
Related Titles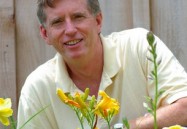 Canada Gardens I: Tips from Mark Cullen
CTV
CTV534
Mark Cullen is a garden communicator unlike any other. Aiming to help horticulturalists of all...