Home / A Day At The Dump - Ep. 304: Planet Echo (Season 3)
A Day At The Dump - Ep. 304: Planet Echo (Season 3)
This title is a part of the series
Planet Echo (Season 3)
In this episode we find out where our garbage goes.
ADVENTURE: Chuck and Andy follow the adventure of trash from the home to the landfill. Andy arranges for a "special pick-up" for Chuck...
THE LAB: GP's cage is a stinking more than usual. Dr. G. creates a machine to dump GP's dumpery in a cleaner, safer, less stinkoraneous manner!
---
Related Titles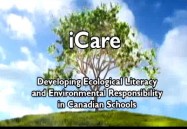 iCare: Program 3 - iReduce
McIntyre Media Inc.
MCI035
We produce a LOT of garbage in one year - in fact, Canadians are one of the world's highest...
GP Smells Garbage - Ep. 204: Planet Echo (Season 2)
Positive Productions Inc. and Media RendezVous Inc.
PE0204
In this episode we find out what really happens when we "recycle."  ADVENTURE:  Chuck and Andy...