Home / Green Jobs - Ep. 307: Planet Echo (Season 3)
Green Jobs - Ep. 307: Planet Echo (Season 3)
This title is a part of the series
Planet Echo (Season 3)
In this episode we learn about some cool "green jobs" at Georgian Bay Island National Park of Canada.
ADVENTURE: Chuck and Andy head to GEORGIAN BAY ISLANDS NATIONAL PARK to learn about the ultimate "green" jobs working for Parks Canada.
The LAB: When GP wants to quit the being the lab Guinea Pig, Dr. G. tries to convince him that he has unique, award-winning talents.
---
Related Titles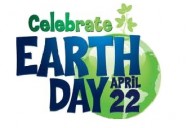 Earth Day: How Can I Help?
McIntyre Media Inc.
MCI067
In 1963, Senator Gaylord Nelson from the United States began to worry about our planet. He noted...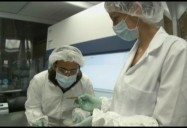 Plastics - Ep. 212: Planet Echo (Season 2)
Positive Productions Inc. and Media RendezVous Inc.
PE0212
In this episode we find out that there a many alternatives to plastic... this could be...