Home / Fashionably Green - Ep. 310: Planet Echo (Season 3)
Fashionably Green - Ep. 310: Planet Echo (Season 3)
This title is a part of the series
Planet Echo (Season 3)
In this episode we learn about green clothing.
ADVENTURE: Chuck and Andy enter the world of Haute Couture and set out to see if you can be fashionable and green at the same time.
THE LAB: Dr. G. Shows GP his new eco-friendly fabric made out of bamboo, GP isn't so sure Guinea Pigs should even wear clothes.
---
Related Titles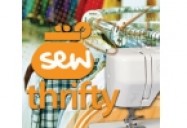 Sew Thrifty
Learning ZoneXpress
430159
Create a unique and fashionable look using second-hand thrift store clothing for your next sewing...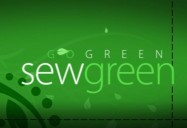 Sew Green: Repurpose, Recycle and Restyle
Learning ZoneXpress
430131
One way to go green is to sew green. Using unconventional fabrics like sleeves from wool sweaters...