Home / The Enchanted Forest - Ep. 403: Planet Echo (Season 4)
The Enchanted Forest - Ep. 403: Planet Echo (Season 4)
This title is a part of the series
Planet Echo (Season 4)
ADVENTURE: The Amazon Jungle and the Boreal forest are very different ecosystems and yet similar in so many ways. Andy heads to the Amazon while Chuck explores the Boreal forest in search of the Bannock Point sacred site.
THE LAB: Dr. Greenie is mad about green and sets up a plan to cover the world with trees.
---
Related Titles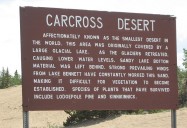 Yukon Southern Frontier: Canada Over the Edge (Season 4)
Blue Ant Media
BAM193
Whitehorse: The Boreal Forest Whitehorse, the "Wilderness City", is the major population centre...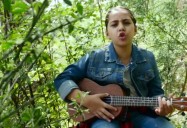 Into the Woods: Finding Stuff Out (Season 4)
Apartment 11
APT059
"Do we need forests?" Zoey zip-lines through the woods to discover how forests are important...