Home / Bear With Me: A Young Person's Guide to Black Bear Safety
Bear With Me: A Young Person's Guide to Black Bear Safety

This item is only available for Canadian orders.
Josh wants to write a story on black bears for his school newspaper. He interviews an expert and has a close encounter with a bear during a camping trip. This video is about the do's and don'ts of living in bear country.
---
Related Titles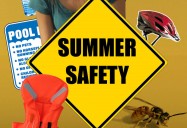 Summer Safety
McIntyre Media Inc.
MCI054
Ahhh summer! Sun, sand, water, but we must be careful as well. Our host Maggie talks about water...
The Spirit Bear: Coastal Revival Series
Brandy Y Productions
BYP036
Meet the rare Spirit Bear and the Gitga'at First Nations who teach others about its beauty and...