Home / Profound Lessons from Indigenous Law: John Borrows - The Green Interview Series
Profound Lessons from Indigenous Law: John Borrows - The Green Interview Series

This item is only available for Canadian orders.
This title is a part of the series
The Green Interview Series
John Borrows is one of Canada's most prolific and celebrated legal scholars and a professor of law at the University of Minnesota. He has written and spoken widely on aboriginal legal rights and traditions, treaties and land claims, and religion and the law. He's also Anishinaabe, a member of the Neyaashiinigmiing community, the Cape Croker First Nation on Bruce Peninsula in North-Western Ontario. Well steeped in both traditions of law, Borrows is uniquely positioned to reflect on the essential nature of law itself.
---
Related Titles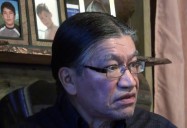 A Way of Living Developed Over Millennia: Edmund Metatawabin -...
Paper Tiger
PT0010
The oldest of 11 children, Edmund Metatawabin - the last name means "Ten Sunrises," was born and...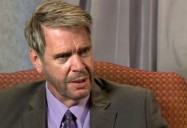 Larry Kowalchuk: Anti-Fracking Movement Finds a Voice - The...
Paper Tiger
PT0001
In 2013 anti-fracking protests took place in NB as a result of exploratory drilling and seismic...