Home / Musical Production - Celtic Mass for the Sea: The Green Interview Series
Musical Production - Celtic Mass for the Sea: The Green Interview Series

This item is only available for Canadian orders.
This title is a part of the series
The Green Interview Series
Composed in 1988, premiered in 1991, The Celtic Mass for the Sea has become a contemporary choral classic. Combining a chamber string orchestra and choir with a Celtic ensemble of harp, pipes, mandolin, fiddle and guitars, the Mass is an exuberant celebration of the teeming life in the waters covering our planet – and a warning of the dangers of abusing it. The libretto is based on ancient Celtic incantation and prayers that express startlingly-modern environmental concerns. Since its premiere, the Mass has been performed at least once every year in various parts of Canada. It received a standing ovation at its New York premiere at Carnegie Hall in June of 2002, and it has since been performed in many other countries, including Switzerland, the United States and the United Kingdom. It has become a particular favourite in Germany, where it has been presented at least ten times, and it continues to be a bestseller on the Marquis Classics label, having sold more than 20,000 copies.
---
Related Titles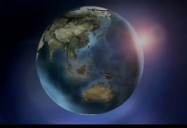 Empty Oceans: Global Competition for Scarce Resources
Films Media Group
393599
Use this program to illustrate connections between fish stock depletion and growing tensions over...