Home / The World's First Rooftop Farm - Mohamed Hage: The Green Interview Series
The World's First Rooftop Farm - Mohamed Hage: The Green Interview Series

This item is only available for Canadian orders.
This title is a part of the series
The Green Interview Series
Catalogue Number:
PT0060
Producer:
Paper Tiger
Directors:
Becket, Chris
Producing Agencies:
Paper Tiger and Arcadia Video
Subject:
Business Studies
,
Canadian Social Studies
,
Canadian World Studies
,
Civics
,
Consumer Studies
,
Documentary
,
Environmental Studies
,
Family Studies/Home Economics
,
Marketing
,
Science
,
Social Sciences
Language:
English
Grade Level:
9 - 12, Post Secondary
Country Of Origin:
Canada
Copyright Year
: 2013
Running Time:
63:00
Closed Captions:
Yes
This episode of The Green Interview features Mohamed Hage, who is turning the flat rooftops of Montreal's industrial buildings into fertile farms that feed thousands—and he's making a profit in the process. Hage, a self-described "technology geek" turned urban farmer, explains the genesis and genius of Lufa Farms in this Green Interview. After seven years, Hage and a small group of colleagues have created two rooftop greenhouse farms in Montreal and plan a third for Boston. The farms grow over 100 varieties of vegetables and herbs, and they feed about 5,000 people. Perhaps most remarkably, Lufa Farms is pesticide-free and uses about half the energy of conventional greenhouses. The farms rely on an army of carefully chosen insects to perform their pest management, and they conserve water and preserve precious nutrients by recycling rainwater. It's an urban success story that could provide a template for revolutionizing food production, blending old-style farming techniques with sophisticated software to create local, sustainable agriculture right in the middle of the city.
---
Related Titles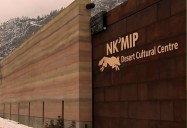 Species and Ecosystem Conservation/Environmental...
Aarrow Productions
AP0010
Species and Ecosystem Conservation/Environmental Sustainability/Organic Farming: The Nk'mip Desert...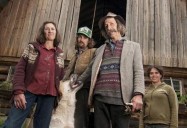 Harvest of Life: DocJam Series
Canazwest
CPI012
Amid the oil and gas boom in Dawson Creek, farmers struggle to survive by maintaining agricultural...