Home / Aftershock: Obedience & Identity
Aftershock: Obedience & Identity

This item is only available for Canadian orders.
Generations of students have been taught that Milgram's famous obedience experiments demonstrated how easily ordinary people can be persuaded to harm others when instructed to by a person in authority. But did Milgram's research really show that? Using original footage and new documentary evidence, this film suggests that Milgram's experiments demonstrate something rather different, that obedience to authority is a consequence of social identity.
---
Related Titles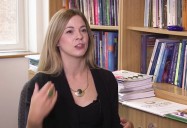 Rethinking Obesity: Nature via Nurture
Shortcutstv Ltd
STV001
This film explores an interactionist approach to obesity. Part 1: shows how cultural and...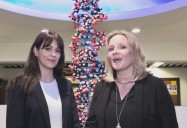 Beyond Genetics
Shortcutstv Ltd
STV000
There's a revolution that is challenging a century of taken for granted assumptions about...