Home / Family and Social Change Series
Family and Social Change Series

This item is only available for Canadian orders.
For a long time, sociologists developed theories about something called 'the family.' This series illustrates changes in the structure, organization and culture of family and how this can be linked to changes in wider society. It also looks at the alleged sexualization of children to explore the idea that childhood may be disappearing and considers the effects new communication technologies are having on family life.
Includes the following 4 segments on 1 DVD:
Family Diversity (6:44) - This film examines family diversity through a range of measures - including marriage, divorce, cohabitation and birth rates - that suggest how and why the structure, organisation and culture of family life is changing in late modernity.
Family and Social Change (8:42) - To what extent are recent changes in family life a reflection of wider social changes in late modern societies? This film examines this question by looking at major social changes in culture, consumerism and identity.
The End of Childhood? (8:08) - Is childhood disappearing in contemporary societies? This film uses Jane Pilcher's contemporary case study on fashion and the sexualisation of girls to examine this question.
Childhood and New Technology (6:43) - This film explores some of the ways new communication technologies and surveillance software impact on ideas of children and childhood in contemporary societies.
---
Related Titles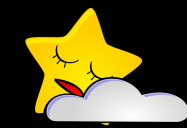 Sleep Series
Shortcutstv Ltd
STV013
Sleep is essential for a person's health and wellbeing, yet millions of people do not get enough...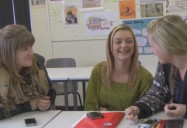 Introducing Sociology Series
Shortcutstv Ltd
STV014
These four programs introduce students to major issues and debates encountered at the start of any...