Home / New Religions: Alternative Spiritualties
New Religions: Alternative Spiritualties

This item is only available for Canadian orders.
Sometimes practised far away from the world and sometimes in the full glare of hostile media, there are thousands of new religions. With examples, such as the Moonies, Scientology, the Missionary Church of Kopimism, Paganism and the doomsday cult Heaven's Gate, this film identifies some of the characteristics of these new religious movements and how some scholars see their rise as an example of a major cultural shift in contemporary societies where increasing numbers of people are losing faith in large institutions.
---
Related Titles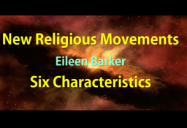 Religion: What It Is And What It Does
Shortcutstv Ltd
STV018
Ask a hundred people what they think religion is and you'll probably get a hundred different...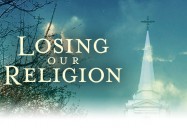 Losing Our Religion
Indiecan Entertainment Inc.
ICE017
Losing Our Religion is a feature length documentary about preachers who are not believers, and what...