Home / The Grandfather Drum
The Grandfather Drum

This item is only available for Canadian orders.
The drum is very much a part of the social and spiritual fabric of life in the First Nation, Metis and Inuit culture. The drum healed people for many years until Christianity was introduced to the community and colonialism became the new reality. The drum represents the heartbeat of the community.
Beautifully crafted animation combines with masterful storytelling in Anishinaabe filmmaker Michelle Derosier's film about a magic drum. For the Anishinabek, the drum is a revered object that brings healing. With this particular drum, now part of a museum collection, The Grandfather Drum is a timely film about the dispossession of Indigenous ceremonial artifacts. The film tells the true story of a First Nations elder. After his grandson dies, Naamowin builds a healing drum to restore balance and connection to his community. The program explores the heritage of colonialism and the subsequent trauma still deeply affecting First Nations communities.
** Most of this video is narrated in the Anishinaabe – Ojibwe language with English subtitles. **
Michelle Derosier (Anishinaabe) is from Migisi Sahgaigan, (Eagle Lake First Nation) in Northwestern Ontario, Canada. She is co-owner of Thunderstone Pictures Inc. and co-founder and past Festival Director of the Biindigaate Indigenous Film Festival in Thunder Bay, Ontario

GUIDE

Official Selection – 2016 Sundance Film Festival
2016 Hot Docs Film Festival, Toronto
2016 ImagineNATIVE Film & Media Arts Festival
"Insightful and level-headed tale of an indigenous Canadian tribe and a ritual drum that passes down through generations before being taken by settlers and put in a museum… it's calm but purposeful, pointed but tranquil; it has the ability to see past transient contemporary concerns through to a kind of ageless wisdom. The animation is also really creative. Everything looks like paper cut-outs that fold in and out as the story progresses, as if the movie is a kind of animated pop-up book. Maybe the prettiest of the shorts." – ScreeningNotes, Sundance Film Festival

No content found.
---
Related Titles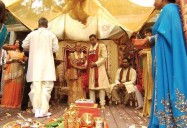 Aboriginal Rites (Program 12): Rites of Passage Series
Elder Steve Kejick of Shoal Lake First Nation Band 39 on the Ontario Manitoba border describes the...
Left Field Entertainment
LFE013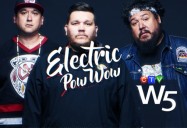 Electric Pow Wow: A Tribe Called Red (W5)
If you're an indigenous person living in a country that was forcefully colonized, it's all too...
CTV
CTV706