Home / Call Me Intern
Call Me Intern

This item is only available for Canadian orders.
Catalogue Number:
TVP092
Producer:
Video Project, Inc.
Subject:
Business Studies
,
Career Education
,
Civics
,
Current Events
,
Documentary
,
Education
,
Family Studies/Home Economics
,
Guidance
,
Health
,
Marketing
,
Professional Development
,
Social Sciences
Grade Level:
9 - 12, Adult, Educators
Country Of Origin:
United States
Copyright Year
: 2019
Running Time:
54:53
Call Me Intern follows three interns-turned-activists who refuse to accept that young people should have to work for free in order to kick start their careers. Each of their stories challenge youth stereotypes as well as give a voice to the growing movement for intern rights across the world. Alongside their documented experiences come testimonies and extracts from various academics, politicians and employers to paint a picture of how wide the internship phenomenon has spread.
Young, unemployed and frustrated filmmakers David and Nathalie set out to land an internship so as to examine the system from the inside in an act of millenial gonzo film making. After David accepts an internship at the United Nations, the duo moves into a small tent on the Geneva lakefront and begin documenting his unpaid intern experience. Eventually, their story goes viral and sparks a global press storm that challenges the UN to revisit their unpaid internship policy.
Meanwhile, Marisa works for Barack Obama's 2012 Presidential re-election campaign, where her dreams are soon crushed due to unwanted sexual harassment from her supervisors. She pushes for justice, and the experience becomes a pivotal turning point for her.
The third intern, Kyle, dreams of making it in the music business. While living in a New York homeless shelter, he receives the opportunity of a lifetime to work at Warner Music as an unpaid intern. What starts as a unique opportunity soon turns into a legal David and Goliath battle between him and the Fortune 500 company.
Each of these interns faces a choice, either accept the system the way it currently is or put their careers on the line in order to speak out against the status quo. Their actions help give visibility and strength to a growing global intern movement and reveal the pressures which lead so many millenials to work for free.
** Program may only be sold to K-12 Institutions and Public Libraries. **
Doc Edge, Best New Zealand Documentary / Best Editing
DOXA, Nigel Moore Award for Youth Programming
Doc Edge
Valletta Film Festival
Visions du reel Industry
DOXA
"Thought-provoking documentary...Use this to raise awareness and promote further discussions."
— Booklist
"A tub-thumping call-to-arms of a documentary...Call Me Intern is about galvanising young workers into action, inspiring them to fight back, and to win." — The Norwich Radical
"Call Me Intern not only calls attention to the injustice of unpaid labour, but also to a new generation of activists organizing, demonstrating, and even suing some of their former employers. A small drop of hope in an ocean of unrestrained capitalism." — DOXA
"Call Me Intern focuses on 'millenial solidarity', challenging the tropes of millenials as a self-serving, self-obsessed, selfie generation." — DOC Edge
FILMMAKERS' STATEMENT
: "
We saw many of our friends financially barred from these unpaid 'opportunities and other finding themselves abused - year long unpaid stints of mistreatment from their supervisors. Everyone was talking about the issue - but it seemed few were actually doing something about it. There is nothing 'passive' about our angle -- we set out to provoke.
"
-Nathalie Berger and Lee David Hyde
---
Related Titles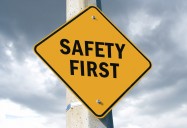 Workplace Safety Series
McIntyre Media Inc.
MCI087
These new Canadian - produced programs introduces students and young workers to the principles of...