Home / A Tomb in High Park: Canadiana Shorts
A Tomb in High Park: Canadiana Shorts

This item is only available for Canadian orders.
Hidden away in a quiet corner of Toronto's High Park is a massive tomb. John and Jemima Howard are buried near their former home, Colborne Lodge. They donated their land to the city for public parkland in 1973, John was a painter, surveyor and architect who designed a lot of buildings in Toronto. When his wife fell ill, he designed a ten-tonne stone cairn that would protect her from grave robbers. It's surrounded by a 300 year-old fence that once surrounded St. Paul's Cathedral in London, England. Howard purchased the fence when the Cathedral grounds were being renovate, shipped it from England, and then it from the bottom of the St. Lawrence River where the ship carrying it had sunk. Today High Park is one of the famous public places in Canada.
---
Related Titles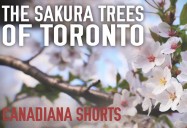 The Sakura Trees of Toronto: Canadiana Shorts
The Canadiana Project Inc.
UPP018
Every spring, parks across Toronto turn white and pink with cherry blossoms. The Sakura trees are a...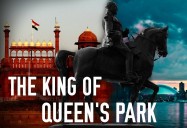 A King in Queen's Park: Canadiana Series – Season 2
The Canadiana Project Inc.
UPP009
Find out how the statue of a dead British monarch travelled from a colonial graveyard in India, all...