Home / Fact Finders! Shared Nonfiction Think-Aloud
Fact Finders! Shared Nonfiction Think-Aloud

This item is only available for Canadian orders.
When is the best time to invite students to become actively involved in think-alouds? In Fact Finders!, classroom teacher Patrick Allen demonstrates that you don't need to wait very long to make the most of your think-alouds. By engaging the students in his fourth-grade classroom, Patrick shows how they can develop their reading comprehension skills more quickly than conventional wisdom would have us believe.
The importance of nonfiction literature in literacy instruction is increasing as Common Core State Standards are adopted throughout most of the country. Using Seymour Simon's Animals Nobody Loves, Patrick demonstrates how comprehension strategies such as determining importance in text, inferring, and synthesizing can be taught using the specific qualities of the nonfiction genre.
Have a seat on the rug in the gathering area with Patrick and his students, and you'll watch a master teacher working with think-aloud. You'll come away with new strategies for teaching nonfiction reading skills as you invite students to think through text together with you.
Includes: 1 disc+viewing guide.
GUIDE



---
Related Titles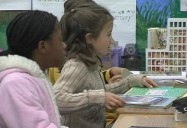 Mentor Texts: Teaching Reading Strategies and Writer's Craft
Choice Literacy
CL0007
In Mentor Texts: Models for Reading Strategies and Writer's Craft, Aimee Buckner takes viewers into...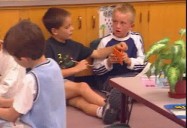 Think Nonfiction! Modeling Reading and Research
Stenhouse Publishers
000111
Nonfiction rules! When you walk into a classroom awash in nonfiction, you know it--no quiet kids...