Home / Your Life, Your Money
Your Life, Your Money

This item is only available for Canadian orders.
The groundbreaking new program YOUR LIFE, YOUR MONEY empowers young adults to get their financial lives on track; even if they barely have finances at all. Hosted by Donald Faison (Scrubs, Clueless), and featuring insights from hip hop icon Russell Simmons and R&B/pop singer D.Woods (Danity Kane), this engaging one-hour special provides vital, relatable information on everything from banking and credit, to investments, budgeting, insurance and self-employment. With compelling real life stories of young people finding their way through a variety of economic challenges, the program addresses an urgent demand for forthright financial advice in a pivotal stage of life. YOUR LIFE, YOUR MONEY offers a broad outreach platform targeting young people in the early phases of their lives and careers ; just when they need the most help navigating the financial pitfalls and opportunities around them.
A major companion website featuring program content and additional resources and activities will be available at pbs.org/yourlifeyourmoney.
---
Related Titles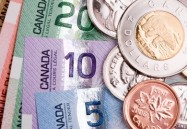 Loonies, Toonies, Credit & Debit: Financial Literacy for...
McIntyre Media Inc.
MCI051
In this financial literacy program, a concerned teacher stages a financial intervention for some of...
Financial Advice with Pattie Lovett-Reid
CTV
CTV579
Money! You've probably heard the expression "money doesn't grow on trees." And well, as you know,...