Home / Fabric of the Cosmos / Finding Life Beyond Earth DVD Set
Fabric of the Cosmos / Finding Life Beyond Earth DVD Set

This item is only available for Canadian orders.
Catalogue Number:
041484
Producer:
PBS Video
Subject:
Astronomy
,
Physics
,
Science
Language:
English
Grade Level:
Post Secondary, Adult
Country Of Origin:
U.S.
Copyright Year
: 2011
If you are interested in space and the mystery that comes with it then you will enjoy this Fabric of the Cosmos / Finding Life Beyond Earth DVD Set. In this set not only are scientists piecing together the most complete picture of space, time and the universe but sights and sounds of alien worlds are discussed. Top astrobiologists explain how these places are changing the way we think about the potential for life in our solar system.
---
Related Titles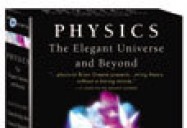 Physics - The Elegant Universe and Beyond
WGBH
WG0270
String theory, anyone? Join host Brian Greene, professor of physics and mathematics at Columbia...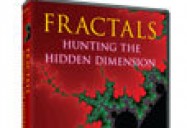 Fractals: Hunting the Hidden Dimension
WGBH
WG0226
What do movie special effects, the stock market, heart attacks, and the rings of Saturn have in...